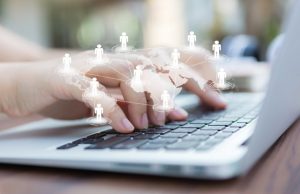 What we are &
How we are
With 10+ years of experience, Datanomic Solutions LLC.combines 120+ million database with the years of knowledge, expertise and creativity to help companies to build successful relationships with their customers.
Datanomic Solutions LLC. is a pioneer in the space of Full Service Event Marketing and Event management Solutions. Our forte is in harnessing Marketing events like Seminars, Trade Shows, Webinars and Web Casts to be effective methods of reaching a broad prospect base in a short time period.
Datanomic Solutions LLC. sees your events as a key business driver. Therefore Datanomic Solutions LLC. is committed to drive your event attendance to the point of maximized ROI.
Datanomic Solutions LLC.will contact your target attendees. We indemnify that you are getting the right people to the event. Datanomic Solutions LLC.Full Service Event Marketing and Management Solutions delivers Event Planning, Event Marketing, Telemarketing, Email Marketing, Event Registration and Post Event Communication Support.
Datanomic Solutions LLC.can also provide email-appending services to affix an email address to the probably outdated data on your database. Our partner service providers will supplement this if necessary with telemarketing services.
Datanomic Solutions LLC.is committed to maximize your business potential with increased attendance; increased convenience to the end user and increased revenue with significant cost saving.
Datanomic Solutions LLC.is the most affordable Full Service Event Marketing Service Provider in the market today. Datanomic Solutions LLC.can process the most demanding event marketing requirements and meet the most stringent of deadlines.
Datanomic Solutions LLC.has access to integrated multi-channel (postal, email, telephone) business information, including detailed demographics like sales, industry, employees, sic code data.
With Datanomic Solutions LLC.as your partner – you can be rest assured of meeting the targeted registrations for the event. We are not interested in just bringing people to attend one of your events. We are interested in bringing you the opportunity to nurture long and lasting business relationships with your prospects.